At the beginning of March, SMA started a dance residency program through a partnership with Heidi Duckler Dance Theatre.     Both the acting and P.E. classes participated in this exciting opportunity to learn about site-specific dance.  Site-specific dance is defined as a performance that has been designed to exist in a certain place outside of the traditional stage.   Heidi Duckler Dance Theatre brought a vintage trailer onto campus to use as a mobile classroom and site and provided two teaching artists that worked with students twice a week over six weeks.
"The Duck Truck Residency Program (DTRP) is a curriculum-based initiative for schools, after-school programs, and community centers led by our teaching artists. The "Duck Truck" uses a 1976 Kountry Aire trailer as a mobile classroom and performance site, enabling students in underserved communities to take part in creative experiences in their own neighborhoods

Crafted for young "non-dancers," the program activates children's minds and bodies through site-specific performance, cultivating art and health in communities." -heididuckler.org
At first our students were hesitant to something new but quickly caught on that it was okay to be pushed out of their comfort zones and that they were "in it" together.  The teaching artists used various exercises to teach spatial awareness and body/mind connection such as slow motion movement, following a partner's movements, and gestures.  They enforced the "yes, and" mentality that there were no "bad ideas" only ideas that can be built upon.
The girls ended up being able to laugh at themselves and be proud of learning choreography in just a few short classes that they were excited to show off to the entire school.  It was a fantastic experience for all involved.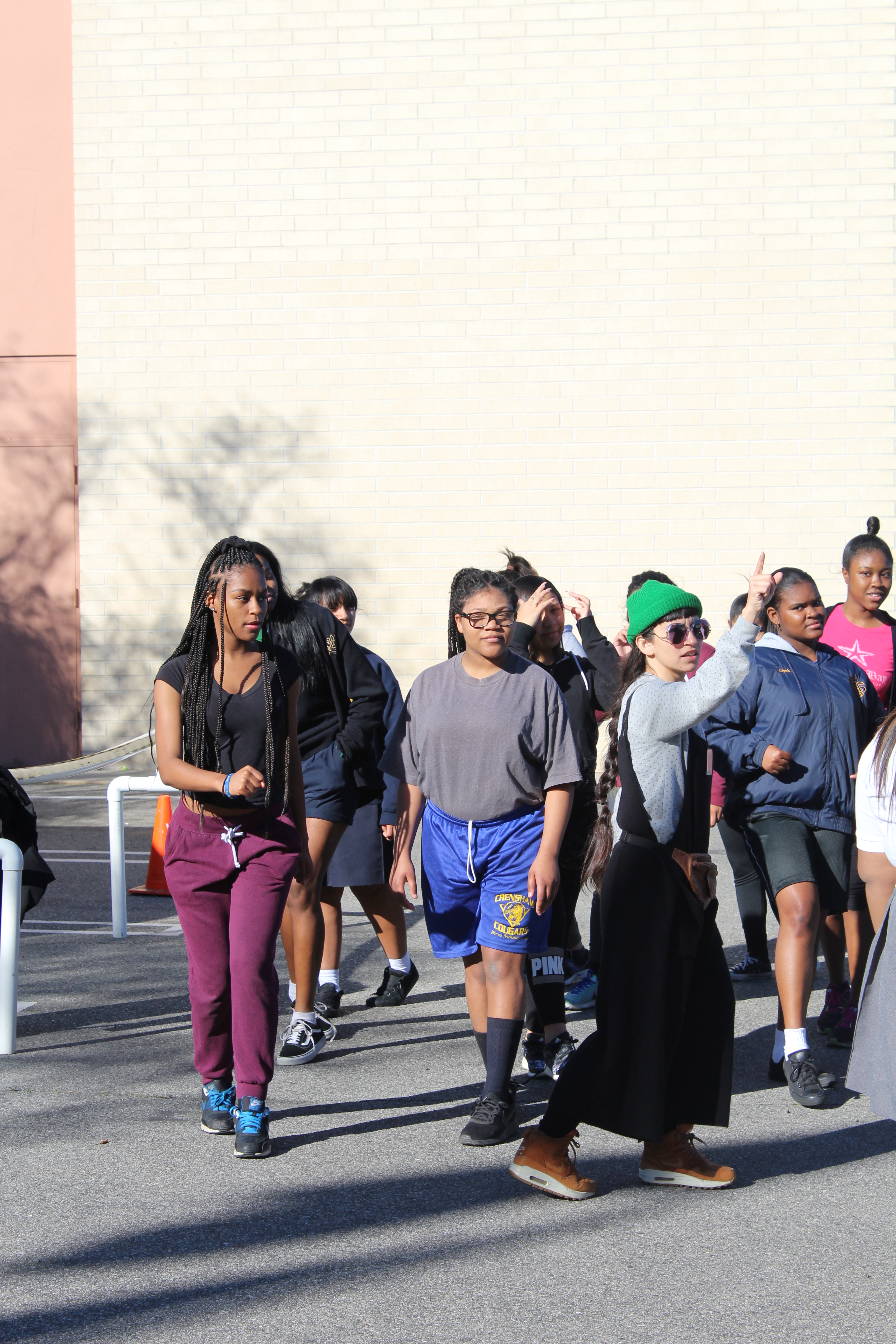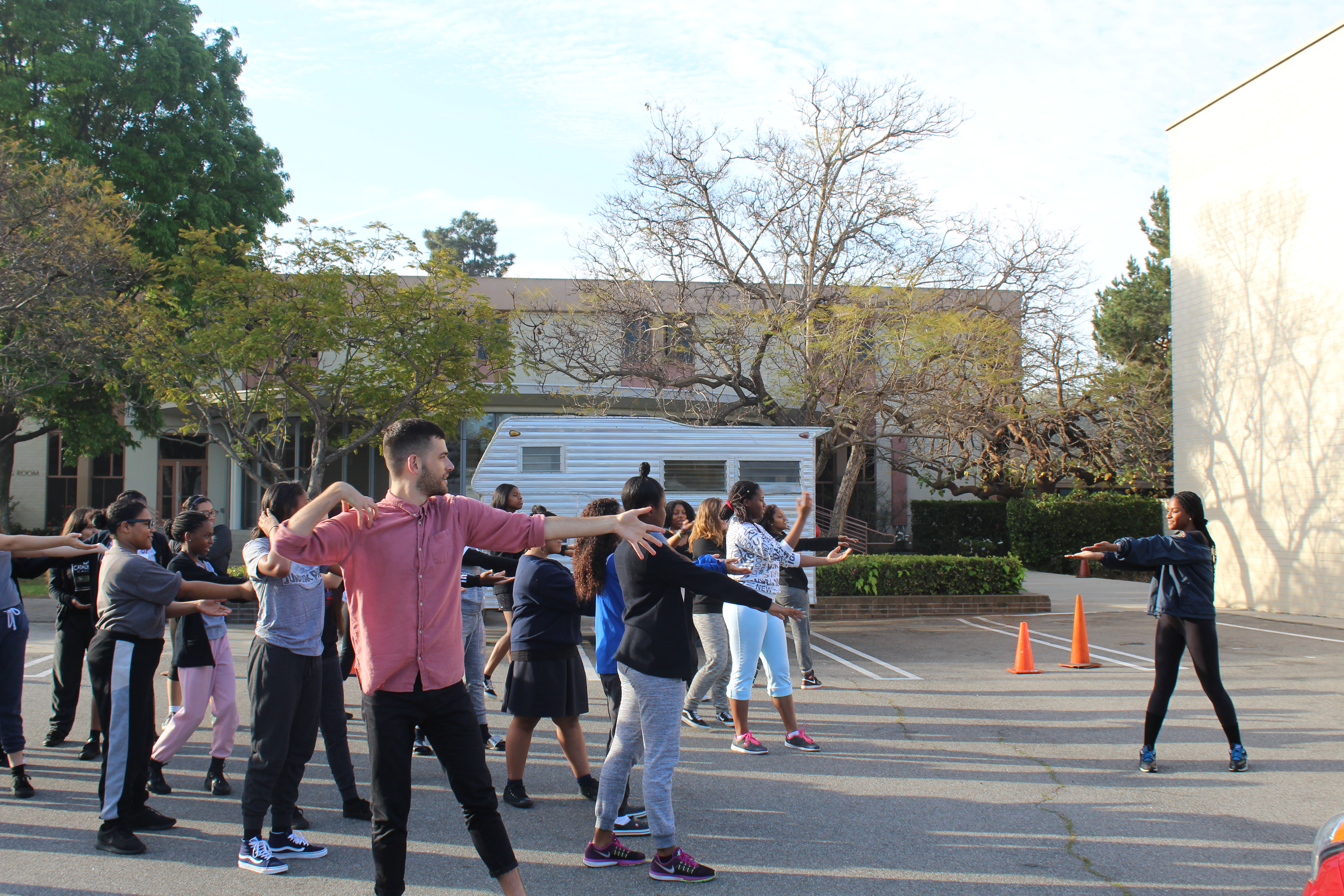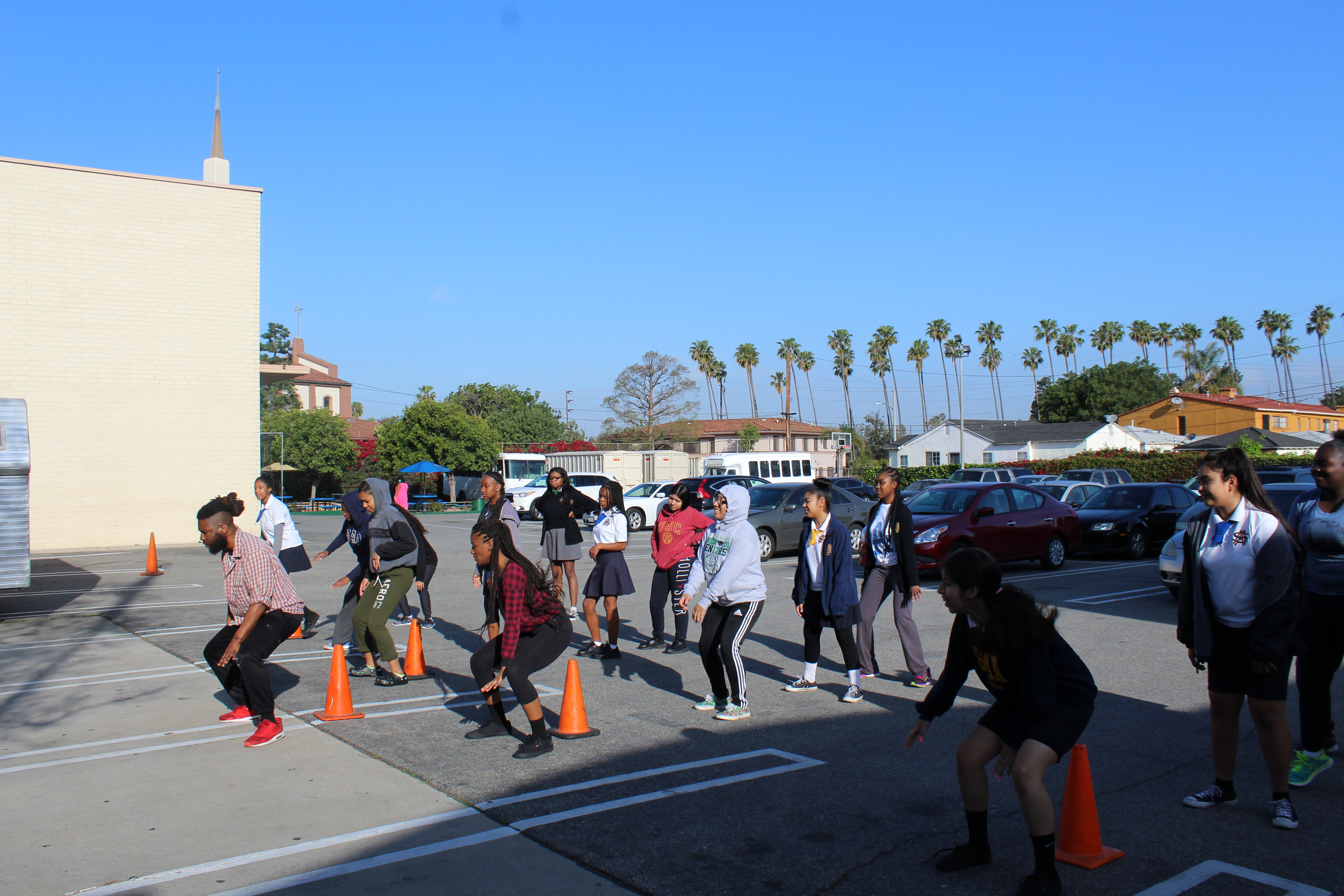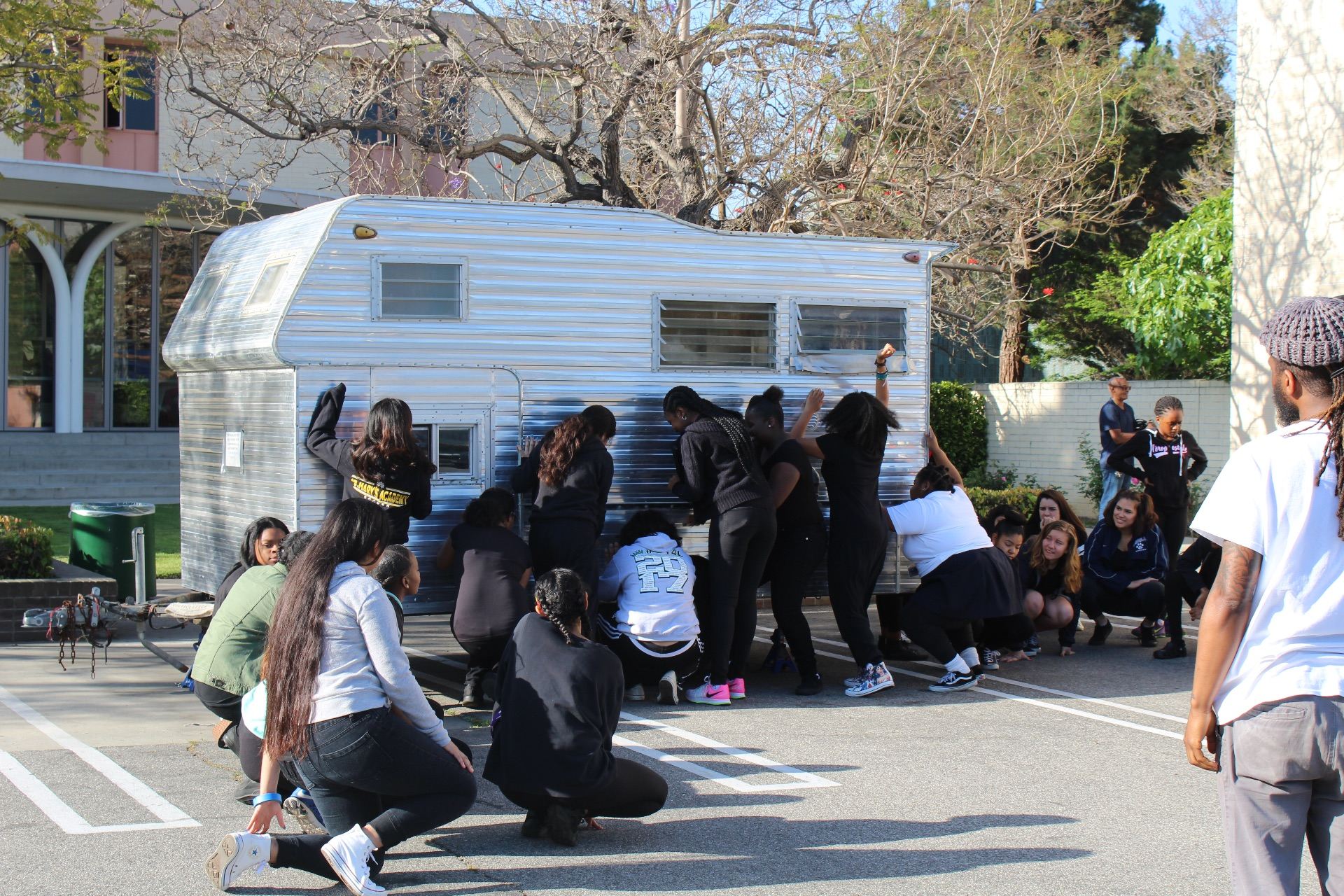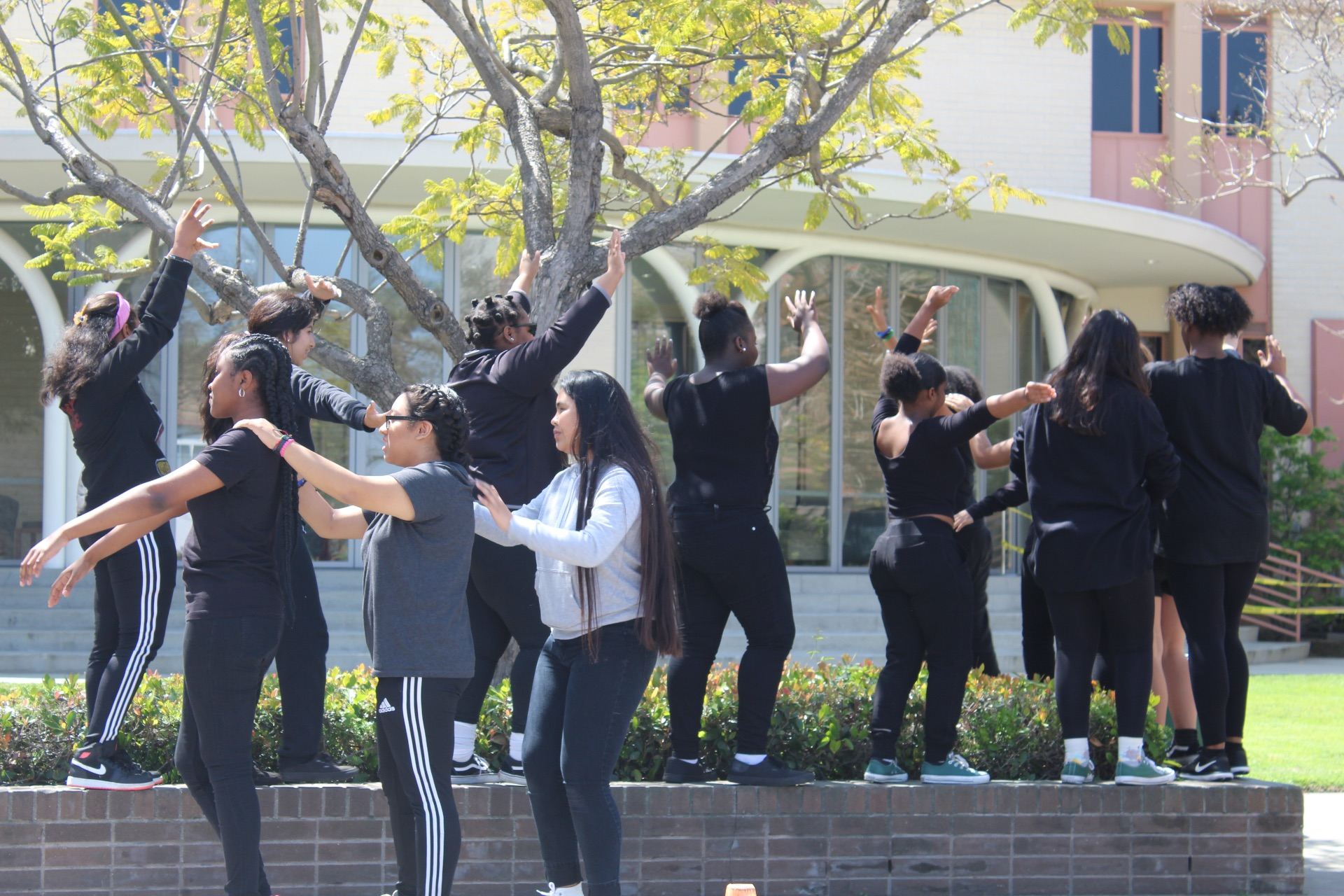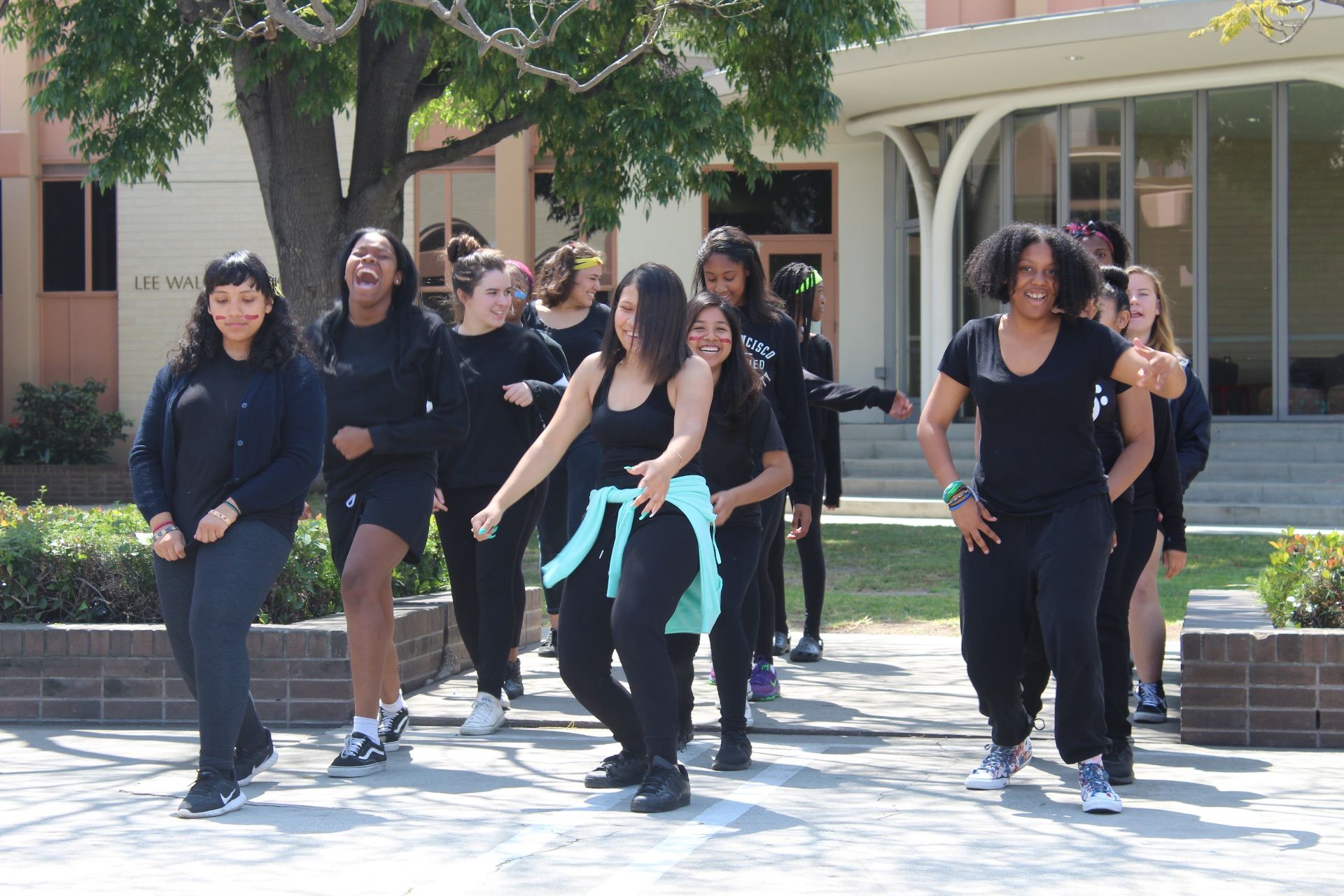 The residency concluded not only with a performance by our Belles but with a performance by the professional Heidi Duckler Dance Theatre performers.  They were amazing and it was something most of us had never seen anything like this before.  They have a few public performances coming up that you should check out and can find more information here: http://www.heididuckler.org/upcoming-events/