Welcome to another blessed school year at St. Mary's Academy as we celebrate our 130th birthday, making us the longest, continuously run all-girls Catholic school in Los Angeles! We are kicking off to a strong start as all the summer projects are now complete! New projectors are installed in every classroom to enhance the learning experience for all our students. Water fountains now have a refillable feature to encourage students, faculty, and staff to fill their eco-friendly water bottles and stay hydrated. The newly finished gym floors and updated bleachers are ready for our SMA belles to dominate on the volleyball and basketball court. School banners are up hovering over our prominent track proudly showcasing Some of the best features of St. Mary's Academy. The school doors are now open and ready to welcome the 270 beautiful and bright young women on campus!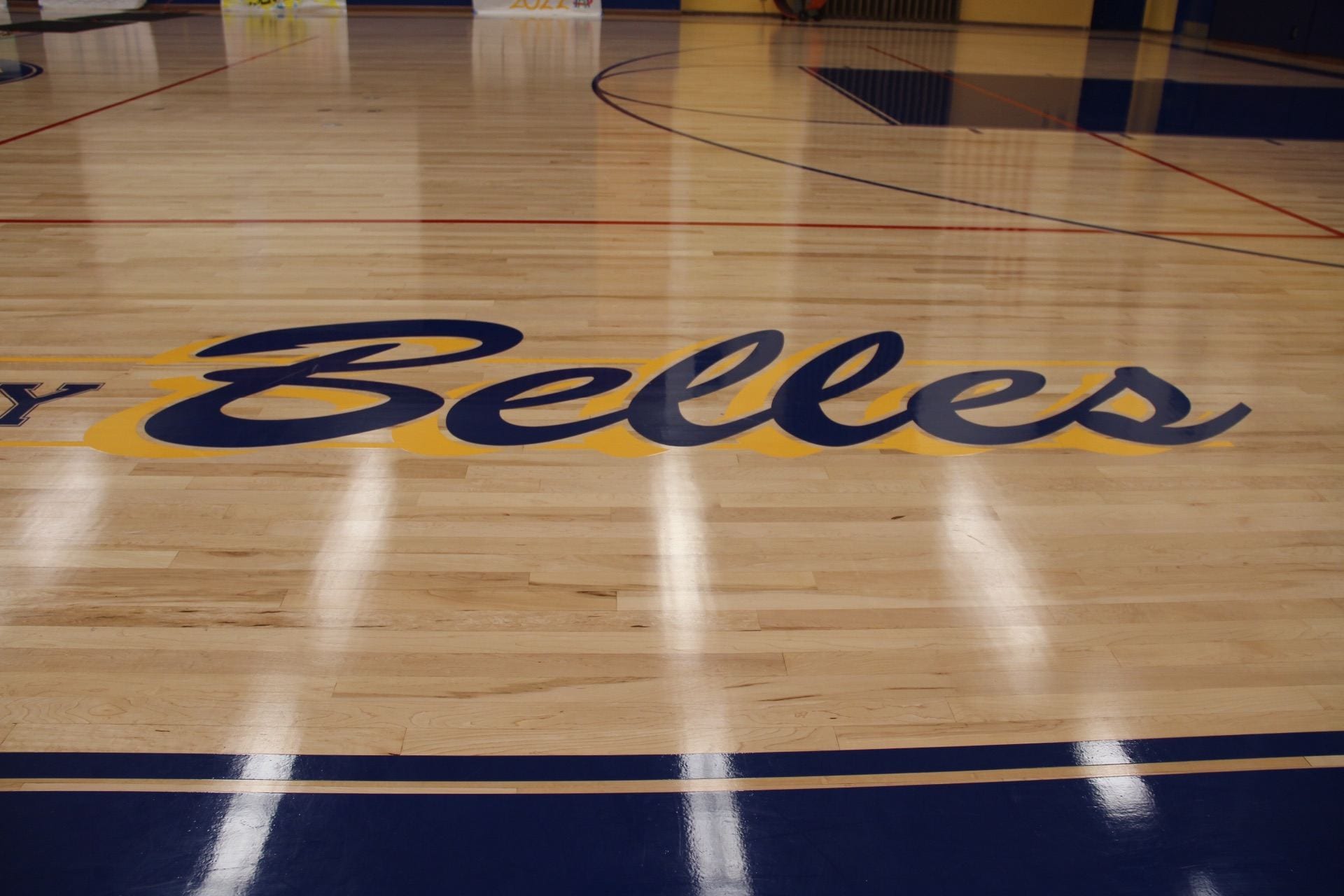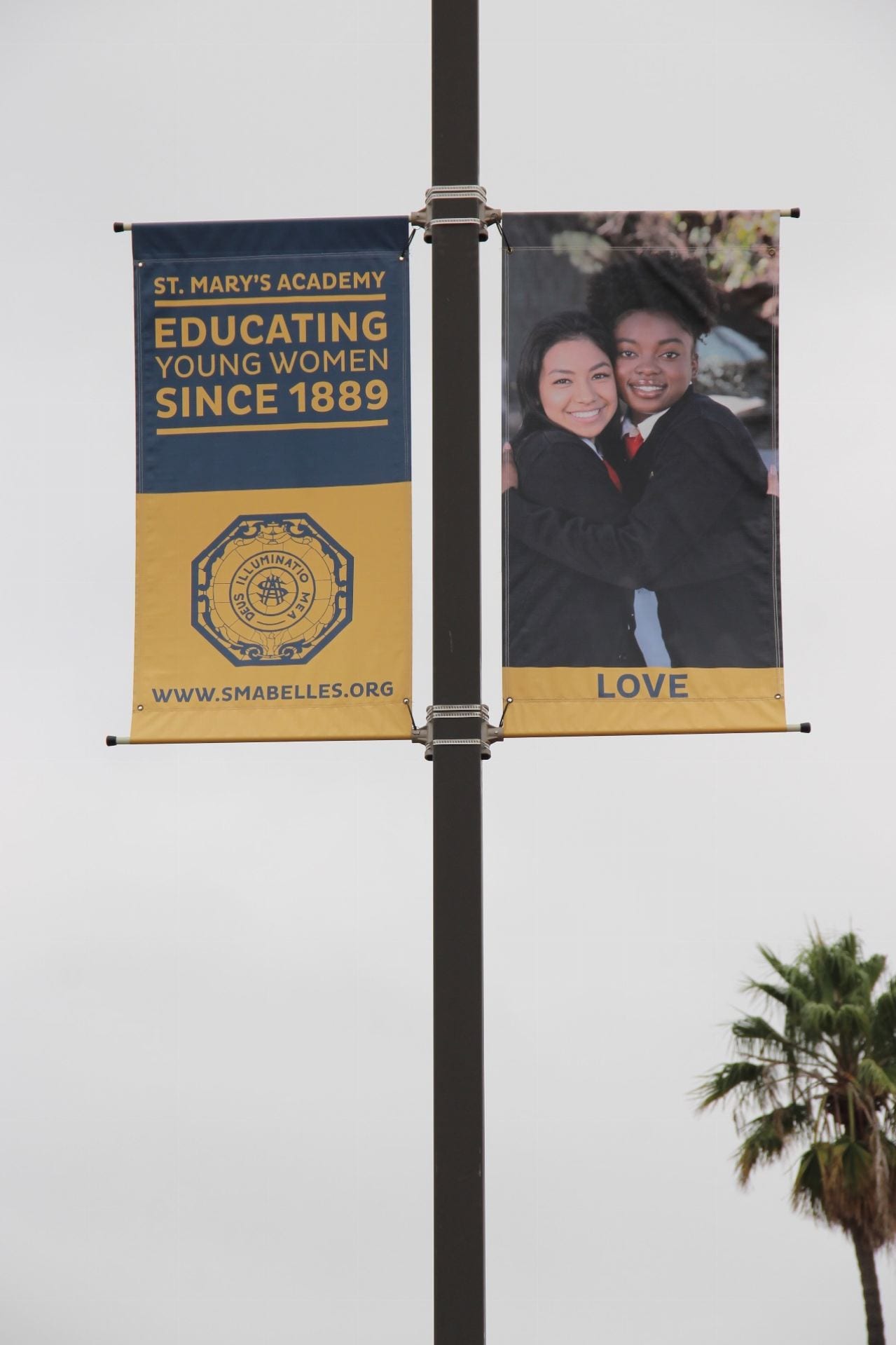 Senior red ties anxiously prepare for the college application season and junior blue ties are situating to the new challenges of upper division coursework. Sophomore green ties are now more accustomed to 'the SMA way' as they, along with the juniors and seniors, lovingly welcome the incoming future gold ties to the sisterhood community.
At St. Mary's Academy, we are committed to providing the best opportunities for our students to grow and become powerful influencers to make positive social change. It is up to us to build up a generation of women filled with courage, faith, and love to use their gifts to tend to the needs of the world. Great leaders are formed by inspiring educators who model what it means to be good stewards of the world. At the start of the school year, our faculty and staff practiced what it means to 'serve the dear neighbor' volunteering at St. Joseph Center and Alexandria house to help men, women, and children transition out of economically difficult situations all while learning about the rich history and traditions of the Sisters of St. Joseph of Carondelet. We plan to continue this momentum of service all throughout the schoolyear and into the future.

God has blessed us with limitless possibilities for our students. This past summer, many of our belles stayed competitively engaged completing prestigious internships and summer programs scattered all around the country in various career fields. Additionally, we now offer two Project Lead the Way (PLTW) pathways in our Engineering and Health Careers program that focuses on real-world, applied learning experiences to help students develop in-demand, transportable skills such as problem solving, critical and creative thinking, collaboration, and communication. St. Mary's Academy is also at the center of Inglewood that promises great opportunities for our students in the areas of sports, entertainment, business, the arts, and so much more! I could not think of a more exciting time to celebrate our momentous 130th birthday than now. Join me as we celebrate the past, present, and future successes of St. Mary's Academy!
-Mrs.  Mary Rose Batungbacal
Here's a visual piece of what's been happening at St. Mary's Academy!  Thank you to all the students, faculty, and staff who helped plan, create, facilitate, and/or present in this video and to 2yuk productions for filming and editing this project.  Please enjoy!