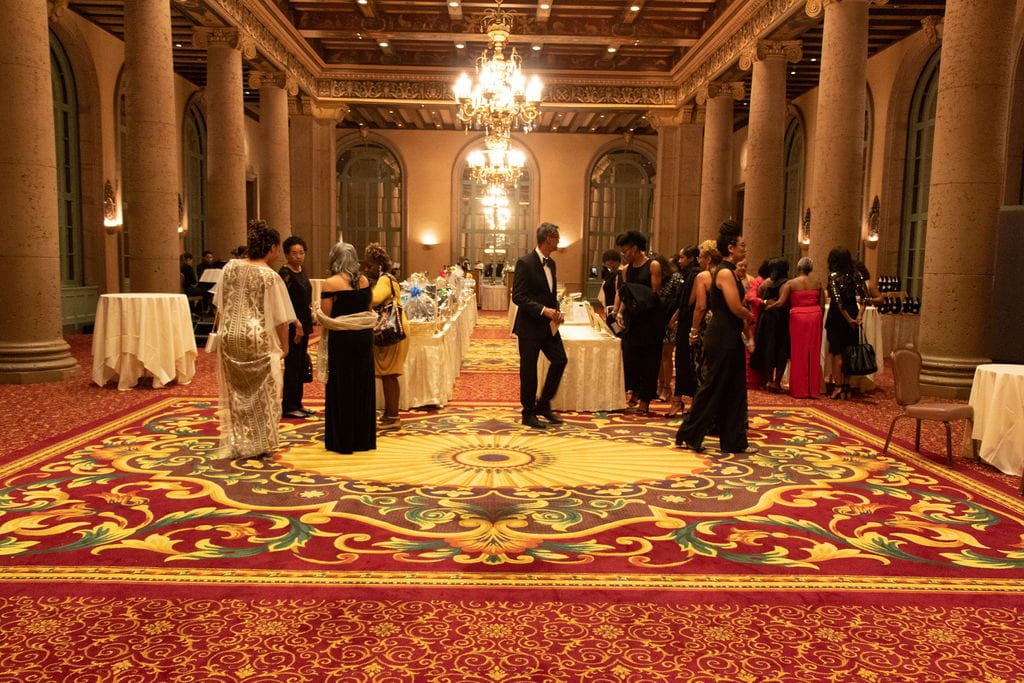 To celebrate the 130th Anniversary of St. Mary's Academy, a festive fundraising gala was hosted at The Historic Millennium Biltmore Hotel on Saturday, April 13, 2019. The sold out event honored school community members and alumnae, and highlighted the amazing talent of both current Belles and alumnae.  During cocktail hour as guests browsed the silent auction, and wine pull bottles, cleverly disguised as nuns (the habits were created by alum Angelique Morales, Green Tie '97), a string quartet, made up of two alumnae, Dale Breidenthal, Green Tie '77 and Juliana Rodriguez, Blue Tie '16 performed in the Emerald Ballroom.
Student Ambassadors from all tie colors guided guests to their tables in the Gold Ballroom where dinner was served. Serving as emcee for the evening was Pamela Black, Red Tie '79, and the evening's prayer was lead by Bishop Joseph Sartoris. Guest singer, Lauren Michelle wowed the audience with her beautiful rendition of "The Lord's Prayer," and during dinner, Rene Nourse, Blue Tie '72 shared her success story in the world of finance, and how her education at SMA made a lasting impact on the woman she is today.
Students gave an encore performance from the recent Spring Production of Sister Act, lifting everyone's spirits.  In addition to our rousing live auction and fund a need, student speaker, Retha Little, Red Tie '19 gave a moving speech about what attending St. Mary's Academy has meant to her and her education. Retha spoke about the impact of an all girls' Catholic education, and the community of women who have supported her and allowed her to develop and meet her potential.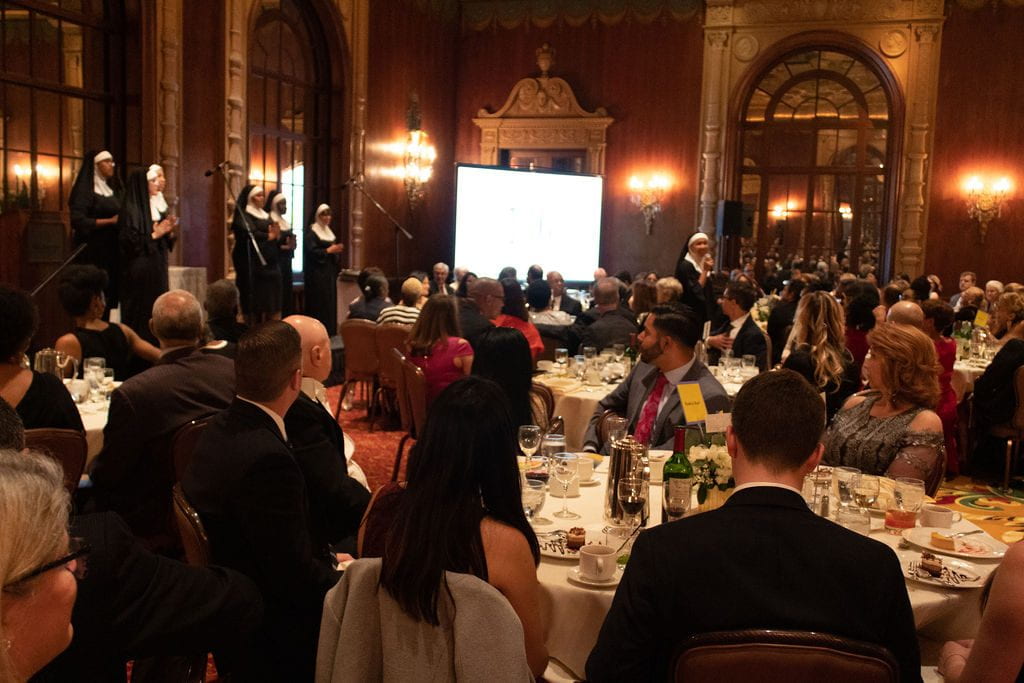 Five honorees were acknowledged for their contributions to the school and community.  This year's honorees were Bernita and Robert King, Sr. Kathleen Kelly, Blue Tie '52, Theresa Gartland, and Kim Thomas-Barrios, Red Tie '79. We are incredibly grateful for the positive impact each and every one have contributed, and the difference they continue to make in the lives of the young women of St. Mary's Academy.  The evening ended, as it began, on a musical note, with the Pullum Center Youth Jazz Ensemble. All in attendance had a wonderful evening, and we were able to raise a significant amount to support the school's Financial Aid Fund so we can continue this legacy of educating young women for another 130 years!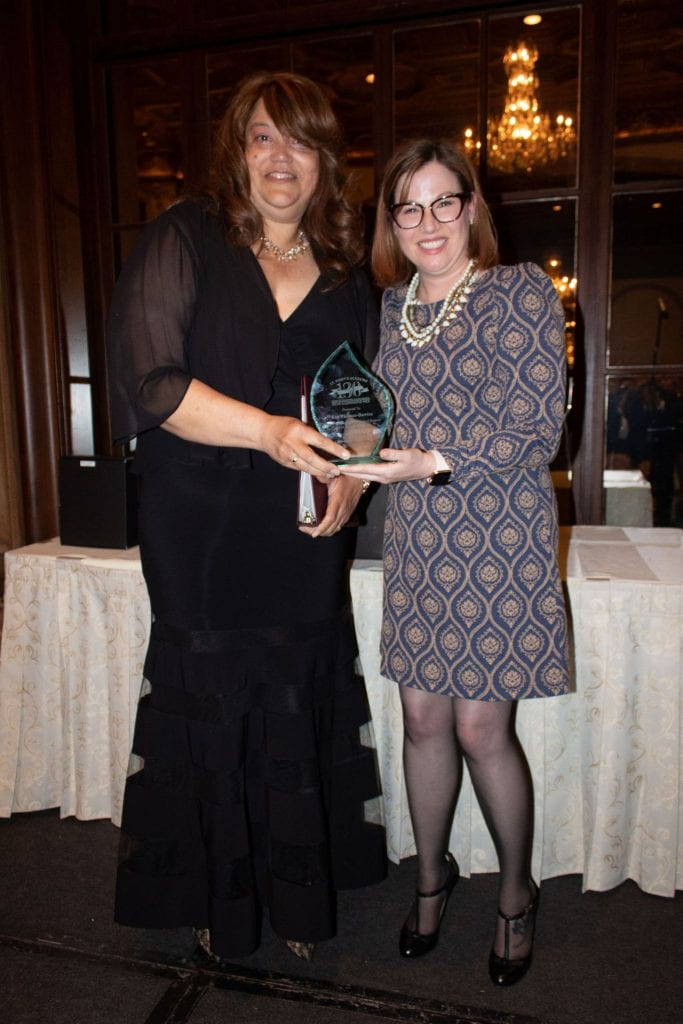 Below, please enjoy the introduction videos for each of our honorees!