Barbara Escobar
Ms. Escobar is joining SMA as a Religion teacher. She graduated from Mount Saint Mary's University, Los Angeles with a B.A. in English. It was during those four years that she discovered her love of ministry, and proudly served as a Campus Minister/Liturgy Coordinator all four years. Her love of liturgy prompted her to seek out ways to understand it more in depth, so she moved to South Bend, IN where she pursued her Masters of Theological Studies with an emphasis in Liturgical Studies. She continued her ministerial duties during her time at Notre Dame by working with Campus Ministry as a catechist for Sacramental Prep and as the Graduate Student Minister. After receiving her M.T.S., Barbara moved down to Louisville, KY where she worked as the Pastoral Associate for St. Peter the Apostle Parish. She is very excited to now join the SMA family. Barbara loves to travel, read, jam out to musical soundtracks, take trips to Disneyland, and relax with her two cats.
Caroline McKenzie
Ms. McKenzie begins her first year at SMA teaching Language Composition I, AP Literature, and Choir. She joins St. Mary's after eleven seasons with the Los Angeles Master Chorale (LAMC), resident choir of Walt Disney Concert Hall. Prior to her time with LAMC, Caroline taught English at Ramona Convent Secondary School, Keio Academy of New York (a satellite school of Keio University in Tokyo, Japan), and New York University. She holds an AB in Romance Languages from Princeton University and a Masters degree in English from City University of New York. Caroline enjoys crossword puzzles, sushi, live theatre, road trips with her husband and events that bring together people from different walks of life.
Long Pham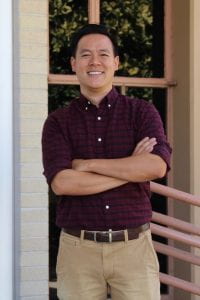 Mr. Pham is excited to join the SMA community as a Religion and History teacher. He received his BA in Liberal Studies and MEd from the University of California Riverside. Long has spent the last fourteen years teaching at Cathedral Chapel School in Los Angeles. His interest includes campus ministry, student government, and academic decathlon. He enjoys spending time with his family at parks, museums, beaches, and especially at Disneyland. He is looking forward to an exciting new school year and is thrilled to join the wonderful SMA faculty and staff.
Elizabeth Sandoval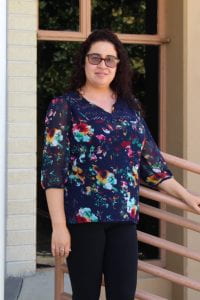 Ms. Sandoval joins SMA as a Spanish teacher with eight years of classroom teaching experience. She received her bachelor's degree in Spanish at Cal State University, Los Angeles, and is currently working on earning her Credential and Masters. In her free time, she enjoys reading Spanish literature and considers herself a novice poet in the Spanish language. She offers her passion for the teaching profession, love of languages and commitment to student success to the school community. She is looking forward to collaborating with faculty members to develop curriculum that is fresh and engaging. Elizabeth is excited to give students the opportunity to create, explore, and develop their skills, talents and abilities.
Henri Tran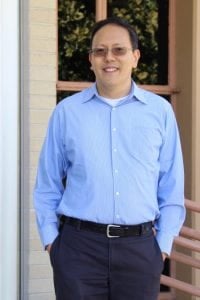 Mr. Tran begins his first year at SMA as a long term substitute for Algebra 1.  Prior to joining the teaching profession, he worked as an actuarial pension consultant in the private sector for just over twenty years.  He is hoping to show students how useful math is in the real world (and it can be quite challenging as well).  Henri is from Hong Kong originally.  When not working, he enjoys traveling, spending time with friends, and volunteering at his parish.