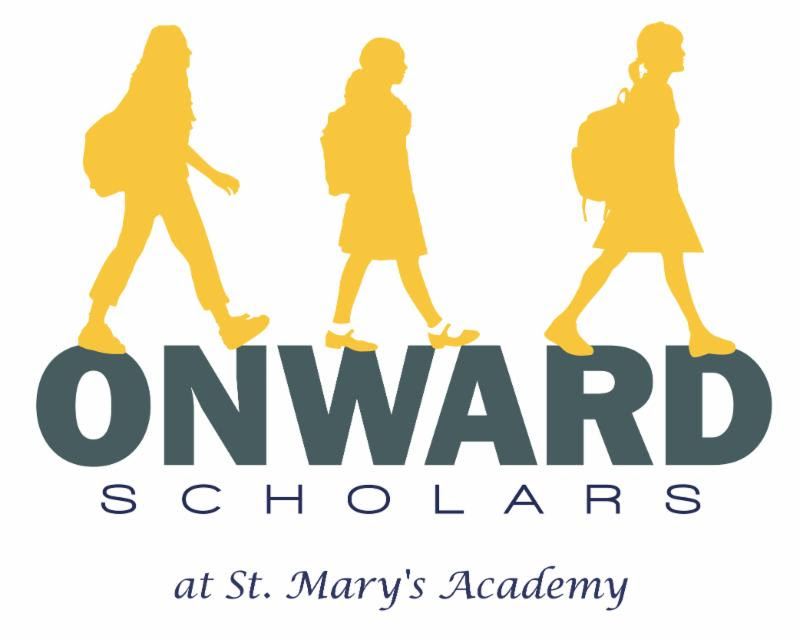 St. Mary's Academy is excited to announce that, through the generosity of The John H. and Cynthia Lee Smet Foundation, 12 Belles from the Class of 2022 will make up Cohort I of Onward Scholars at SMA! 
The mission of the Onward Scholars Program is to promote academic excellence, foster an environment conducive to genuine peer support, expose students to leadership opportunities that instill a love of service, and empower goal-driven young women by providing resources that build skills for their path to higher education and lives of purpose.
Belles accepted into the program will receive a four-year scholarship to fund 75% of their tuition. Scholars will meet with the Program Director, Mrs. Rice, on a regular basis to receive support pursuing academic and personal goals through mentoring, access to college workshops, life skills education, and community service opportunities. 
In addition to the scholarship, each Scholar has access to a maximum of a $2,000 stipend over the four years from the Smet Foundation that the Program Director administers to offset the cost of activities or programs in line with the mission of Onward Scholars (e.g., summer college programs, test prep). 
To qualify to be an Onward Scholar, an applicant must be among the top students in her graduating class (with the target minimum cumulative GPA being a 3.5 during her middle school tenure) and have demonstrated leadership in her school and/or community.
To learn more about the Onward Scholars program at SMA, please go to admissions section of www.smabelles.org/
or contact:
Mrs. Michele Rice, Program Director
Onward Scholars at St. Mary's Academy
SaveSave