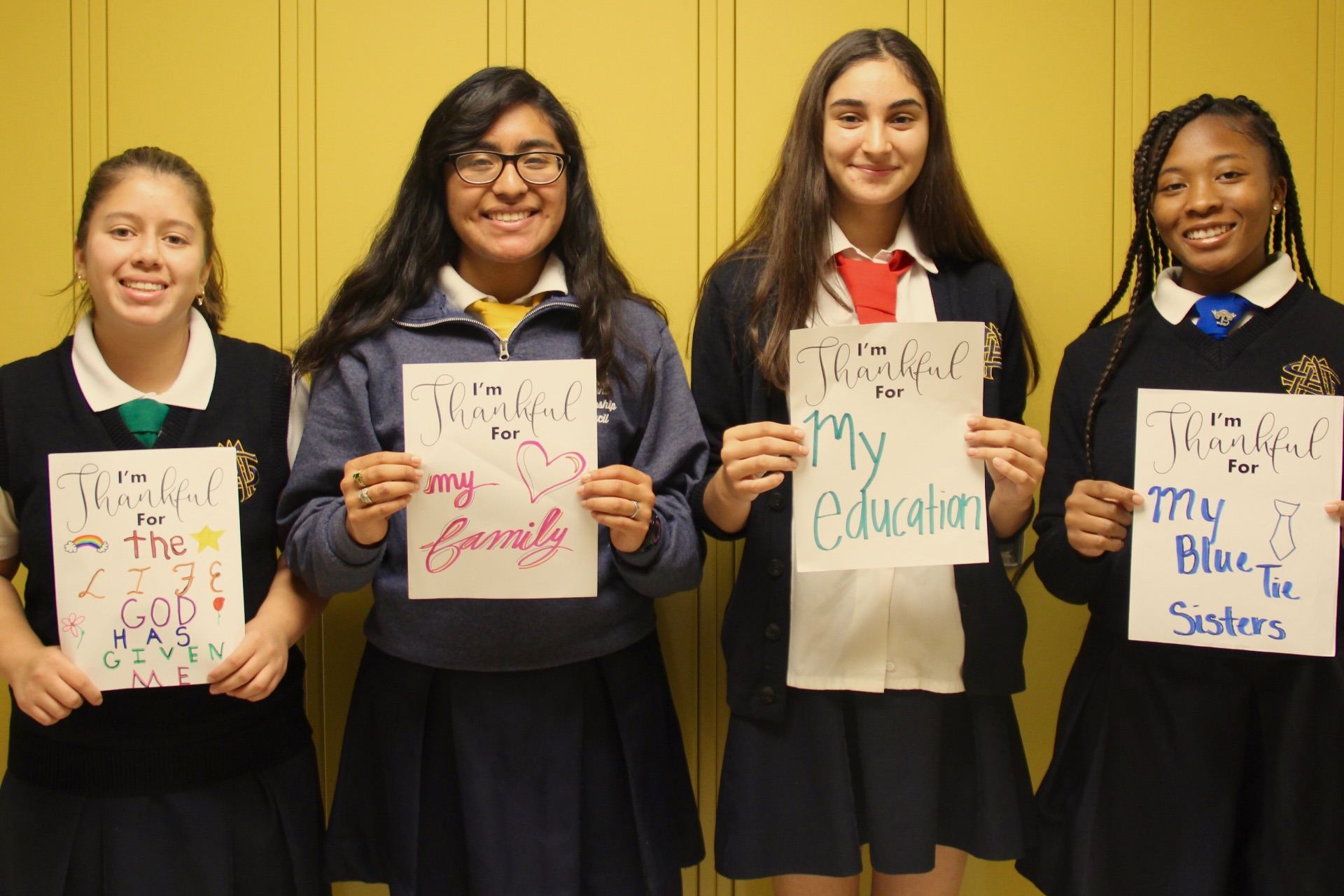 November is a time where our school receives support from many alumnae and friends who are committed to giving each SMA student access to quality education. Our SMA community – administration, faculty, staff, parents and students – are truly blessed and grateful for the ongoing support to preserving the legacy of our extraordinary school.
While reflecting on their experiences at St. Mary's Academy, our Belles recognized the many gifts they have received and we wanted to share with you some of their thoughts:
"I am grateful for SMA faculty and staff for their support as we apply for college."
 – Gold Tie, Class of 2018
"I am grateful for the Career Path Programs so I can explore different careers."
– Red Tie, Class of 2019
"I am grateful for my Mom who found SMA and made my education possible for me."
 – Blue Tie, Class of 2020
"I am grateful for caring teachers and guidance to live, love, learn and serve."
 – Green Tie, Class of 2021
Today, you can give the gift of education by making a donation to our #GivingTuesday campaign. Help us reach our goal of $50,000 in student scholarships by November 28th! Your donation will be matched by a generous donor.
Show your B-E-L-L-E-S Pride by giving back today for our Belles to continue receiving a quality education rooted in spirituality, sisterhood and service!
Your support on #GivingTuesday – and every day – allows us to fulfill our mission.
SaveSave